Omoyele Sowore, Oluwaseun Ajireloja, and Francis Shonubi [Mani Congo] rallies with Nigerians in Lagos!
Omoyele Sowore, the Presidential candidate of the African Action Congress, AAC, Mr. Oluwaseun Ajireloja, the gubernatorial candidate and the Lagos East senatorial candidate of the party, Mr. Francis Shonubi and other party loyalists were present at the rally in the Ikorodu area of Lagos state on Wednesday the 6th of February 2019.
The party through the Presidential candidate reiterated to Nigerians its plans for the spontaneous development of the country if elected into office.
The party was warmly welcomed in Ikorodu by some royalties and their chiefs.
Many Nigerians who have been admirers of the AAC Presidential candidate voluntarily followed the party members all around Ikorodu in excitement.
This event took place less than 48 hours after the party held the most organic mass-filled political campaign in Nigeria since the country became a republic in the year 1963.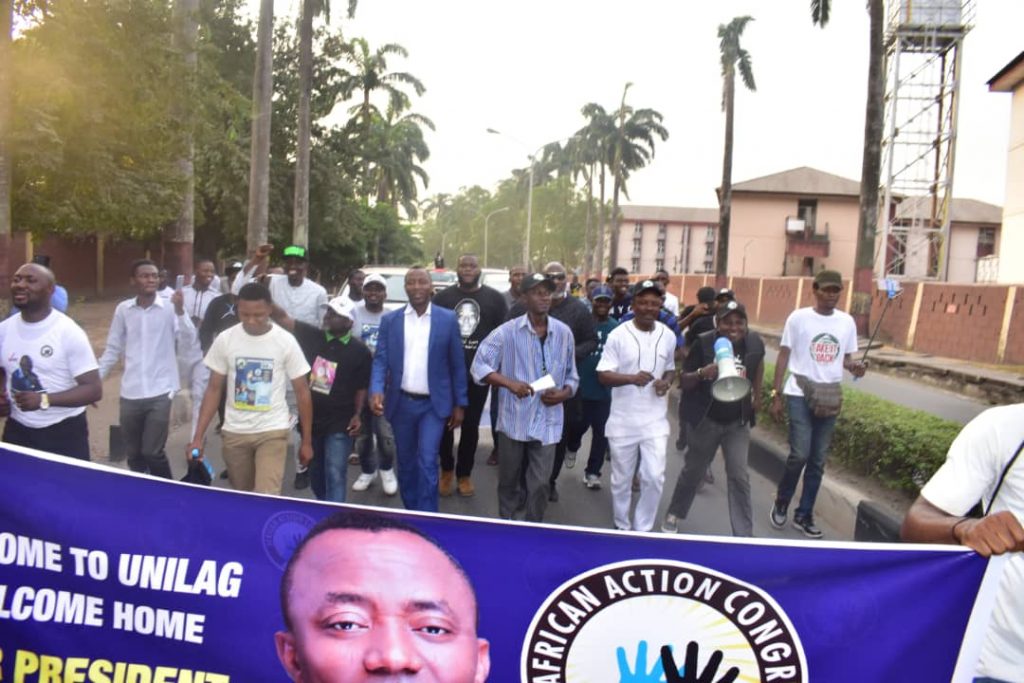 As the February 16th 2019 general elections draw near, millions of Nigerians yearn for a genuine change not just of those in government but also for the failed system of governance, especially the Nigerian constitution which harbors a vacuum to protect corrupt government officials and politicians and also restrict citizens from holding corrupt responsible for their ineptitude.
The Presidential candidate of the African Action Congress who have being in the Nigerian political space for about thirty years as an activist and an investigative journalist who has been fighting for democracy and good governance and the eradication of corrupt politicians from our political sphere have been proven by antecedent to be the only credible candidate worthy to be the next President of Nigeria by June 12th 2019 when the democratically elected President would be sworn into office after the February 16th general elections in less than two weeks from now.