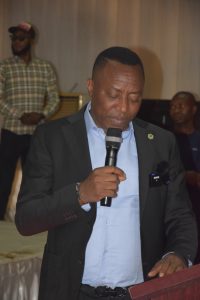 The presidential candidate of African Action Congress, Omoyele sowore in an interview with NTA has refuted the popular saying that Nigeria is a complex state.
He said Nigeria is not as complex as people think. "Whoever says Nigeria is complex hasn't been to a complex society.
"I have lived in the United States for 20 years and just one state in the US, Alaska, is bigger than nigeria. California is half of Nigeria, Texas is seventy five percent of Nigeria, these are just three states and there are fifty of those states managed by one person, the president of the us.
"But because we've been conditioned to believe that every problem is complex then we often refer to Nigeria as a complex place to govern. "I understand that there are two hundred and fifty different languages and several other tribes and cultures managed but that is not an excuse for anyone who wants to manage a state or a country within which you can get from one destination to another in an hour and fifteen minutes. I've been to countries that should typically be more complex than nigeria.
He said he has been to third world countries, peaceful countries, socialist countries, communist countries, capitalist countries and all of them are governed by one person.
He said solutions to the supposed complexity is what matters. "The moment we throw the complexity of a country as an excuse, we are not looking for a solution but a pity party.
"Leaders look for solutions and not to define complexity as something that cannot be overcome.
We have overcome different ages, from the stone age to a very computerized age and now we are in the age that is defined by artificiality, artificial intelligence.
He maintains that there is nothing complex about constructing a good road network from Lagos to maiduguri.
"It shouldn't be complex to build hospitals nor be complex to finish Lagos ibadan expressway, the AAC flagbearer said."