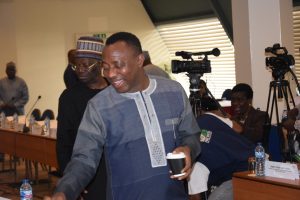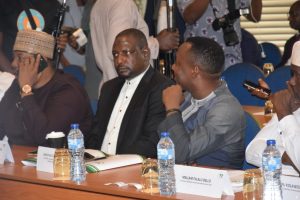 The Presidential Candidate of African Action Congress(AAC), Omoyele Sowore has said his disagreement with major Mustapha Hamza is political, saying they came from the military era..
Mr Omoyele Sowore took to his social media handle and said, "I was asked by Chair of the National Peace Committee, General Abubakar Abdusalam to "reconcile" with Major Hamza Mustapha. I was very clear that my disagreement was political, that I have issues with all the military people that annulled the June 12, 1993 elections including him!"
Reacting to this, Gen Abdulsalam Abubakar said "I think you carry so many ideas. By the time you become the president of this country, some of us will leave this country."
The peace committee chairman, Gen Abdulsalam Abubakar thereby pleads with Sowore to let go and let bygones be bygones.
This has sprouted reactions from the netizen. One of the netizen reacted: Sowore, you are a leader. Bygone cannot be bygone when Nigeria still suffers the consequences of the June 12 election annulment.
It is rooted historically that major mustapha hamza was involved in the annulments of june 12 1993 election and he also aided the killing of MKO Abiola while serving as the chief security officer to gen sanni abacha.