The prominent reggae artiste, Chinagorom Onuoha, popularly known as African China endorses Omoyele Sowore for the president of Nigeria. In an Instagram post published on 12th January, 2019, he admonished the youth to make better inputs in the area of politics just as they have done in the area of sport, music, movies and computer apps.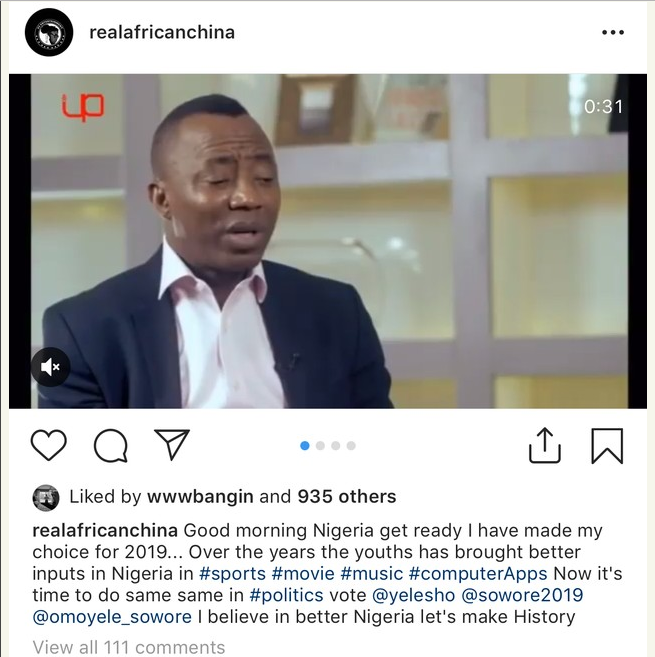 In a country where prominent voices are either silent or subtly deployed for the political oppressors, a gesture like this is important to our national politics. We hope that it provokes more voices to take more definite stance towards the general elections.
Though it is important to acknowledge that some artiste are already helpful in the area of voters education and advocacy, we expect that these voices take a step further to endorse Omoyele Sowore. The problem with Nigeria requires a political and/or partisan involvement as standing on the fence gives strength to the thieving political oppressors.